Local Businesses Support Other Local Businesses and the Economy
Bills which were approved by the General Law Committee will assist in the growth and sustainability of local manufacturers
and those who distribute and sell their products. CPSA supports these proposed changes for a number of reasons.
Why is Small, Local Business Better? The TRUTH is…
Local businesses stock local products and buy local services

They support local events, sports teams & charities 250% more than big corporations.

Buying local keeps 4 times the money in the economy compared to shopping at chains.
Locally Owned Package Stores Support Local Manufacturers
CPSA members have always been strong supporters of local craft breweries, wineries and distilleries. The selection offered by small, locally owned package stores is unmatched by what is offered by box stores who are allowed to sell alcohol in other states.
This photo was taken at a Wal-Mart in Pompano, FL. Only one "local" beer is available for purchase. However, that "local" brand is now owned by a multinational drink and brewing holdings company, which is not based in the United States. At Wal-Mart, the manufacturer is told how much they are going to sell their beer for, and whatever stock is not purchased before it has to be turned over is required to be bought back by the manufacturer. Under this model, no local brewery could keep up- forcing many to scale back their operations and some to shut their doors for good.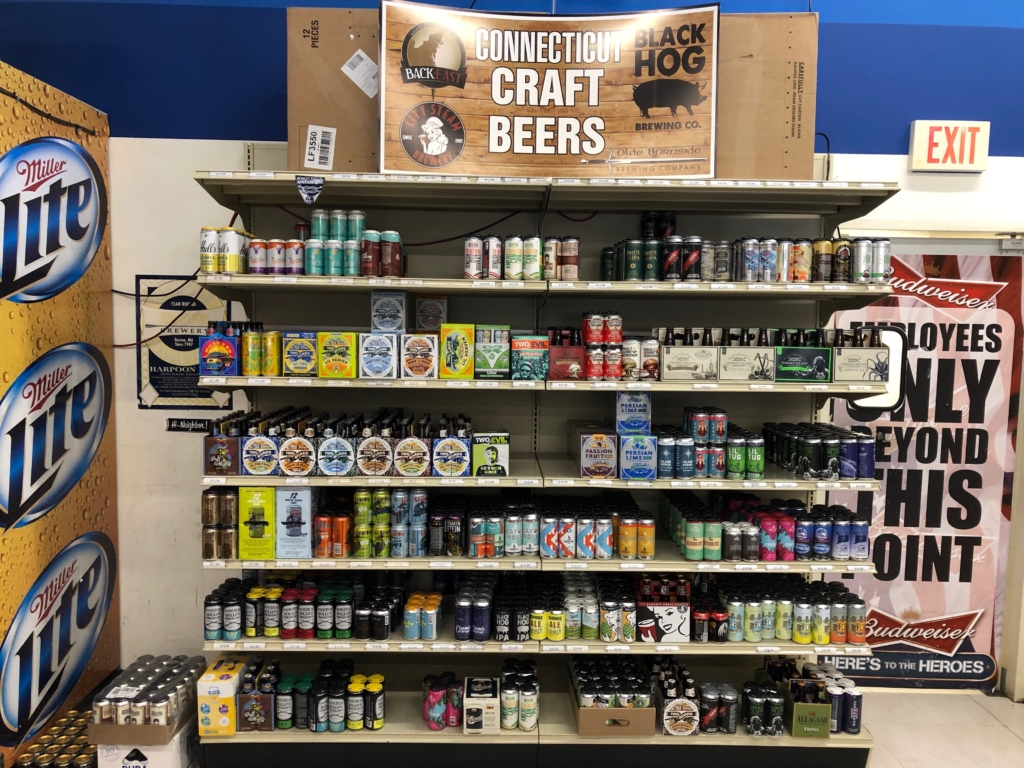 This is the local beer selection at CT Beverage Mart in Middletown, CT. Many small package stores carry over 20 different SKU's of locally crafted beer. One of the many benefits of our current liquor industry structure is that if your local package store does not carry your favorite beer, you can ask the owner or manager who is always right behind the counter and they will find it for you.